Description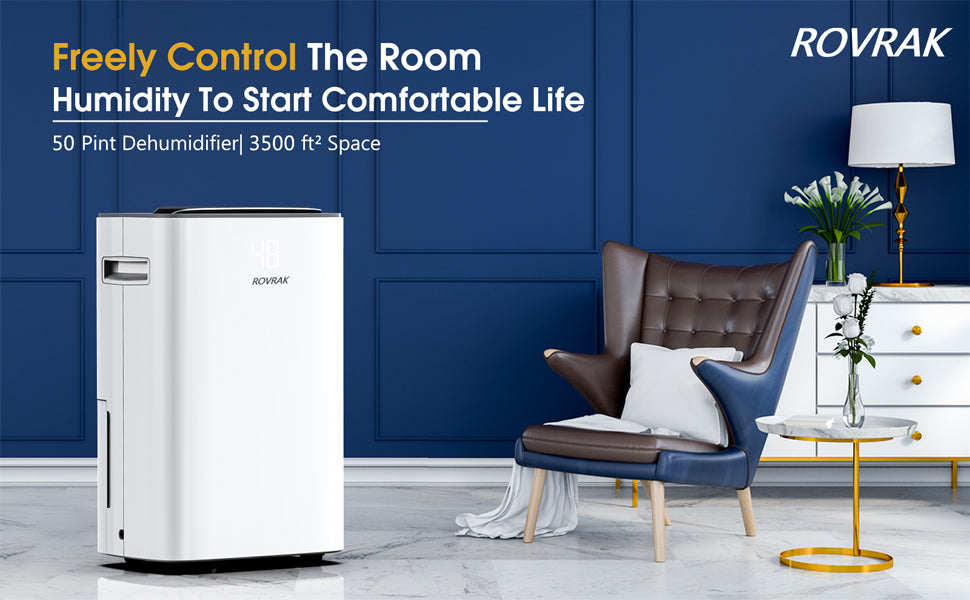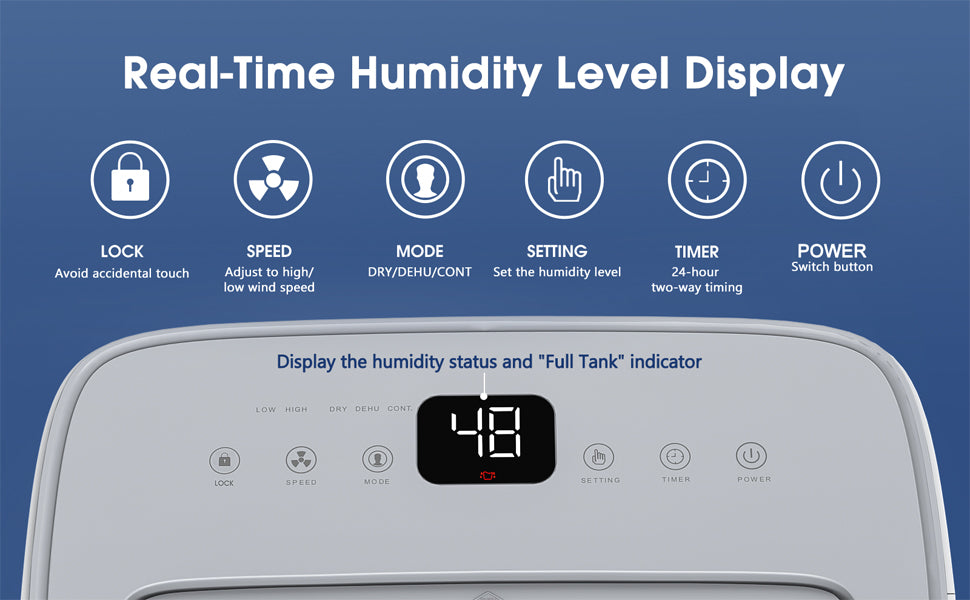 Too much humidity in the room will cause mildew on the wall, damp floors, peculiar smells, and some safety issues. ROVRAK dehumidifier helps you solve these problems. The air with a relative humidity of 45%-55% is more comfortable for you and is not easy to cause diseases. This dehumidifier intelligently controls the humidity within the set range according to the ambient temperature, making life more comfortable.
3500 Square Feet Dehumidifier - Suitable for a large space up to 3500 Sq.Ft., this dehumidifier can remove 50 pints (6.3 gallons) of water within 24 hours and adjust the humidity from 80% to the target humidity. A removable washable filter on the back prevents hair, dust, and debris, keeping the indoor air fresh all the time. Ideal for use in living rooms, offices, basements, garages, RVs, etc.
User-Friendly - ROVRAK dehumidifier is stylish and modern in design. With double humidity display screens, easy to know the indoor humidity at any time. Ergonomic hidden handles and 360° rotatable wheels make it easy to move even for children or elders. 2 wind speeds are adjustable, and the maximum running sound is only 45dB, which will not disturb you when you sleep or work, you won't even notice that the dehumidifier is right in the room.
2 Methods For Drainage - Set the humidity level you want in the "DEHU" mode, and the dehumidifier will operate intelligently. There are 2 drainage methods for you to choose from, manual and automatic. You can empty the 0.66-gallon water tank after the "Full Tank" indicator lights up. If you are very busy, you can directly connect the included drain hose to the draining outlet for automatic drainage.
Innovative Functions - The dehumidifier has three dehumidification modes: smart (DEHU), continuous (CONT), and unique quick clothing drying (DRY). With memory function, there is no need to reset parameters after power failure and restart, and the 24-hour two-way timer allows you to set the time for the dehumidifier to turn on and off in advance, reducing energy waste.
Energy & Money Saving - This DOE-certified dehumidifier can quickly remove moisture from the air without increasing your electricity bill. Compared to non-certified products, it is better for the environment and decreases running costs. A dehumidifier worth buying!
Specification:
Power Supply: AC 120V/60Hz
Under 90% RH,90°F: 400W, removes up to 50 pints/day of water
Operating Temperature: 41℉-95℉
Drainage Methods: Tank/Hose
Compressor Protection Mode: 3 minutes delay start
Water Tank Capacity: 0.66Gallon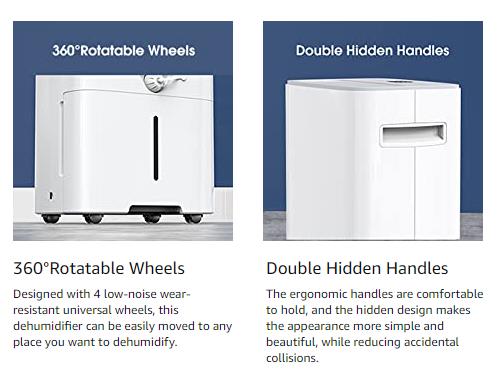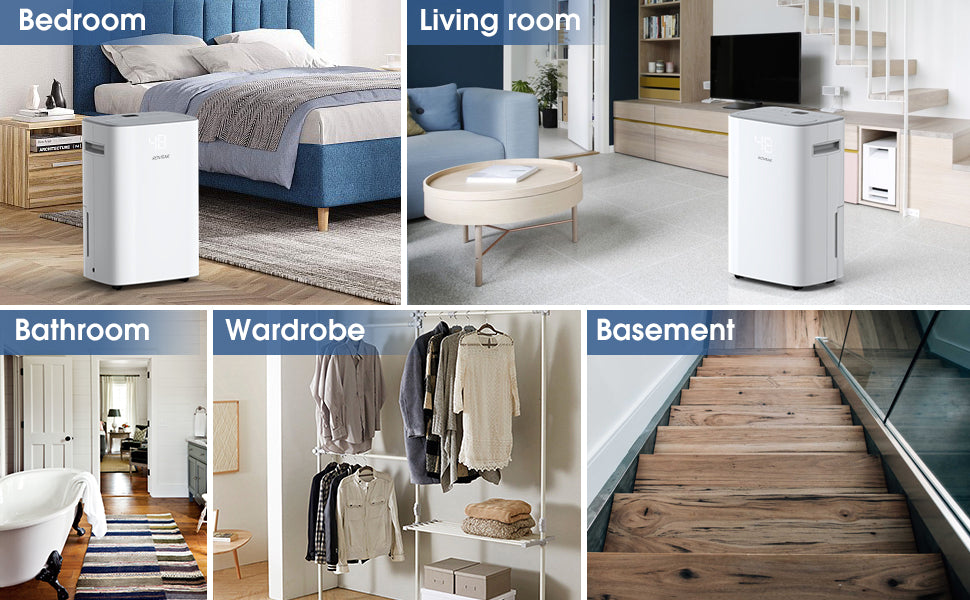 Payment & Security
Your payment information is processed securely. We do not store credit card details nor have access to your credit card information.