Description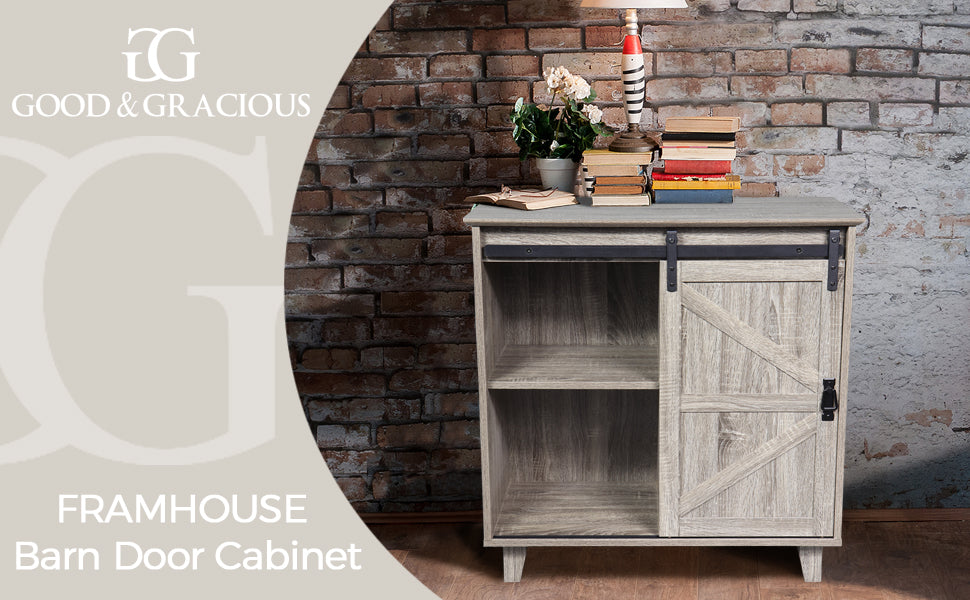 Stable and Durable: Our sideboard table is composed of high-grade MDF. It is fixed with retro black metal hardware. The whole product is more stable. It is placed there, more like a side cabinet in the middle century, back to that elegant and delicate era.
Function & Design: This sideboard buffet is designed with a slide rail and shelves. You can freely move the cabinet door to place your things. Not only convenient to use but also shows that there are four compartments in the unique product, which makes the side table more functional. No matter where the furniture is placed at home, it will give people a sense of elegance and delicacy. It will also match any style of room or other furniture because of its color.
Spacious Storage Space: This wooden storage cabinet has 1 sliding barndoor and 4 cubicles, which can be used to store things you often use, such as books, blankets, board games, etc. Of course, many items can also be placed on top of the top panel for decoration and storage. Although it looks small, it can store a lot of things!
Easy Assembly: Overall product size: 31.7''L x 15.7''W x 31.9''H. All the necessary accessories are included, with detailed instructions, which are very friendly to novice installers and convenient for your life. This modern dresser or office storage cabinet is worth having.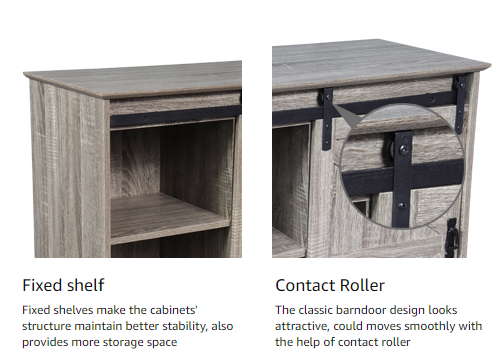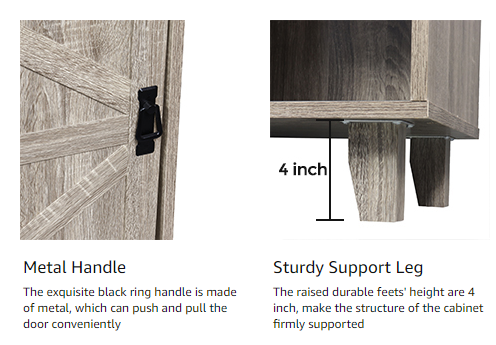 Payment & Security
Your payment information is processed securely. We do not store credit card details nor have access to your credit card information.