Description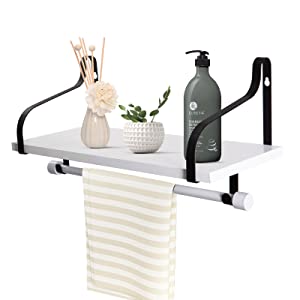 Multifunctional Metal Shelves
The coating makes it looks much modern design and less industrial, it will easily match any working or personal space. The shelving rack can place in your kitchen, office, garage, laundry, and more places to provide huge storage space to make the home well-organized.
How to Install
Mark two small holes;
Drill two holes;
Bang the white plastic anchor in;
Twist the metal narrow thread screw in.
Detailed Multi-function Design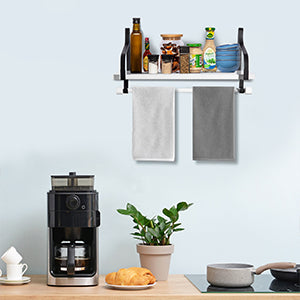 In the Kitchen
Save more space for your kitchen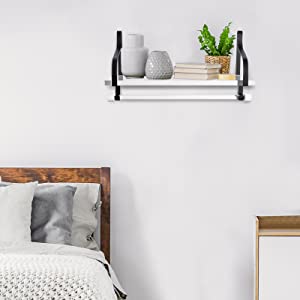 In the Bathroom
Versatile for bathroom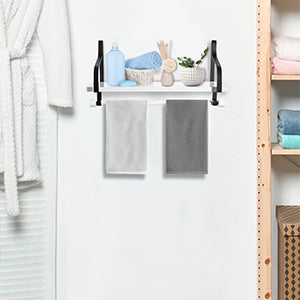 In the Bedroom
Elegant for Bedroom
Assembly Tips:

Before drilling into the wall, you should know your home wall style. Most American walls are drywall or wood stud, a few also have concrete and brick walls. (You can use the stud finder to confirm). And then choose suitable installation parts according to different walls.
Payment & Security
Your payment information is processed securely. We do not store credit card details nor have access to your credit card information.