Description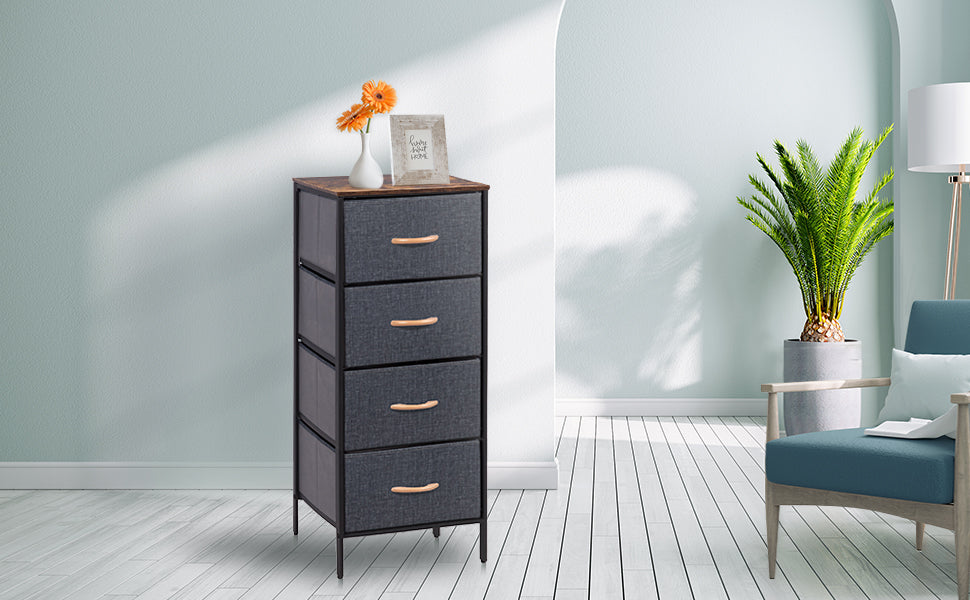 LARGE CAPACITY: The whole size of the dresser is 17.72 x 11.81 x 40.87 inches, the maximum load of each drawer is 6.6lbs, the maximum load of the wooden top is 17.7lbs. Each drawer can hold clothes, toys, towels, gloves, and so on; The product can easily fit into a smaller space while still providing enough storage space.
HEIGHTENED LEGS: Our drawer dresser has a special raised leg design, the dresser has 5.12 inches in height and the foot height is adjustable. More convenient for cleaning electric vacuum cleaners and mops. And the plastic feet will not scratch flooring, and they are adjustable for uneven surfaces.
HIGH-QUALITY MATERIALS: The product consists of a sturdy steel frame, and the material of the drawer is non-woven fabric, environmentally friendly, and breathable. The chest of drawers uses a wooden top board, which is convenient for placing photo frames, coffee cups, and vases; The wooden handle we use is more textured, durable, and waterproof than other cloth handles. And the cross steel frame can increase the stability of the structure.
EXTENSIVE APPLICATIONS: The 4 drawer tall fabric dresser creates coordinated organization in any room of the house, and can use anywhere you want to add a little style to your organizational needs; This easy-to-use chest of drawers can be used in multiple rooms throughout the home; Suitable for closets, bedrooms, nurseries, playrooms, entryways and more; And it is a good idea for small spaces such as apartments, condos, and dorm rooms.
EASY TO ASSEMBLE: There are installation tools and instructions in our package to assist in the installation of the drawer dresser.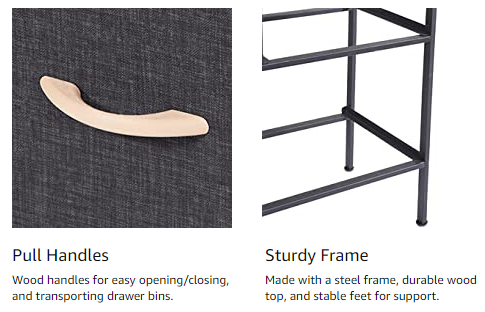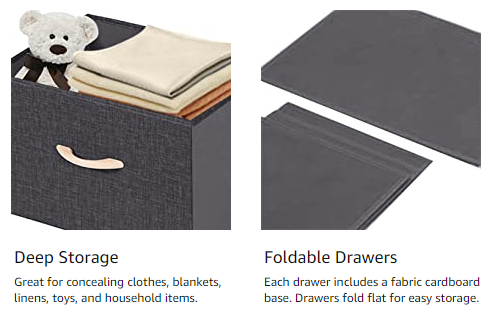 Payment & Security
Your payment information is processed securely. We do not store credit card details nor have access to your credit card information.