Description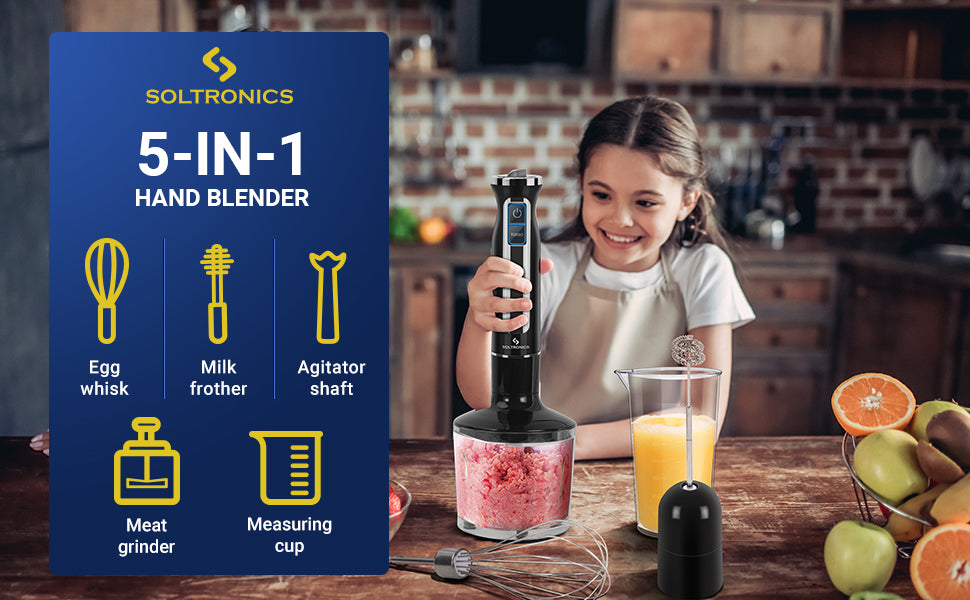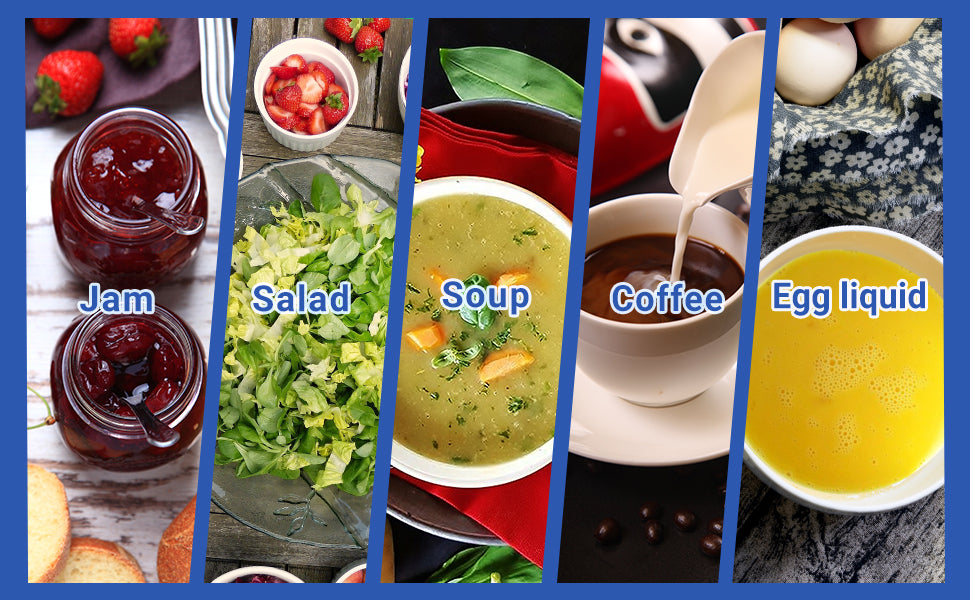 The immersion hand-hled blender is equipped with a powerful 500 watt motor, 8 kinds of variable speed adjustment + turbo function, making the mixing task easy and efficient.
Detachable design makes cleaning easier. It only needs to clean the stainless steel part, and it is convenient for other accessories to be installed in the main body to realize different types of mixing. For example, ground meat, squeeze juice, beat egg liquid, beat milk froth and so on.
4-leaf stainless steel blade makes food mixing more even and faster. The blade is sharp, please be careful when cleaning to prevent cuts.
Bell-shaped mixing head reduces suction and splashing, so you can complete the mixing task in a shorter time. There is no better choice than this!
The 5-in-1 blender kit includes stainless steel stick blender, 860ml food chopper bowl, 600ml container, milk frother and egg whisk Attachment.
Payment & Security
Your payment information is processed securely. We do not store credit card details nor have access to your credit card information.