Description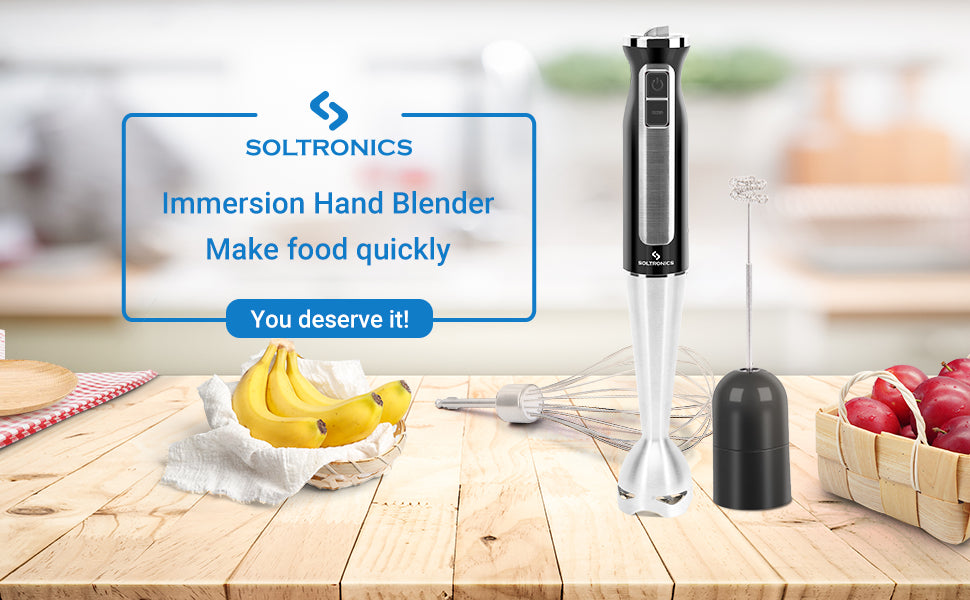 Hand immersion blender has equipped with a 500W powerful motor,Simple 2 push button dual speed control, 8 speed adjustable control devices above the two buttons, convenient finger adjustment of different speeds + turbo function, You can easily adjust the speed to fit different foods.
The detachable blending arm with fixed blade locks into the motor body for easy operation. The stainless steel fixed blade quickly blends ingredients for smoothies, milk shakes, soups or baby food.
Large blending head can reduce splatter while in use. The ultimate tool for a variety of blending options, this stick blender can reach into mixing bowls, large cooking pots, and pitchers. Make sure not to immerse the cord in water.
Portable hand-held milk frother makes milk foam for your coffee. Egg whisk is perfect for whipping cream or egg whites, great assistance for cakes and desserts. Milk frother and egg whisk make your hand blender multifunctional and versatile.
Detachable attachments are easier to clean, the cutting edges of the blades are very sharp,cleaning it must be carefully.ETL certification, dishwasher safe and BPA free.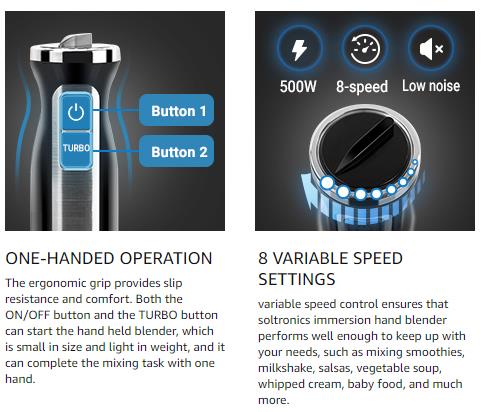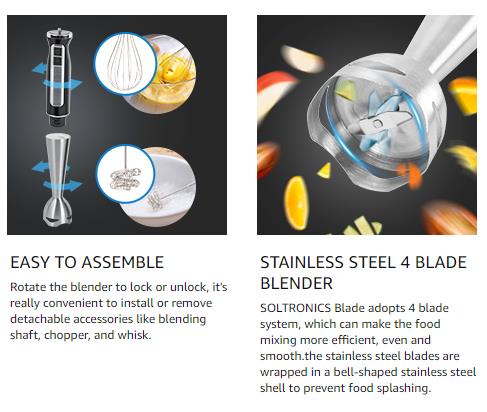 Payment & Security
Your payment information is processed securely. We do not store credit card details nor have access to your credit card information.